GoodHabitz event Eindhoven
In October 2019 GoodHabitz organised a customer day for the eighth time. This time they chose a spectacular location as the setting: the Klokgebouw in Eindhoven. Mansveld Expotech provided full technical support for this day.
GoodHabitz is an online training company that develops knowledge modules and stimulates company employees to continue learning in an accessible way. During the customer day GoodHabitz presents new trends and developments in online training and customers can experience these new developments at multiple stands.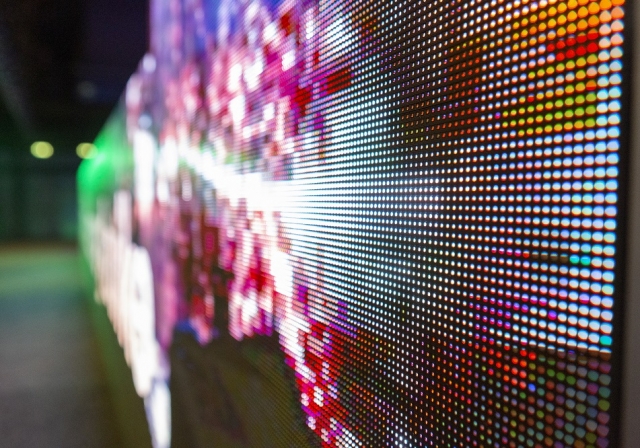 Presentation
In order to support the client's message as well as possible, Mansveld Expotech has advised and installed the entire technology, both visible and invisible. During the opening of the event a presentation was given to all attendees. The presentation was supported by a 10,5m by 6m LED screen consisting of 3 parts with different depths. Throughout the hall several monitors were hung with all different outputs so everyone could follow the presentation. Furthermore, the presentation was supported by a light show which was directed by Mansveld Expotech, just like the video and audio.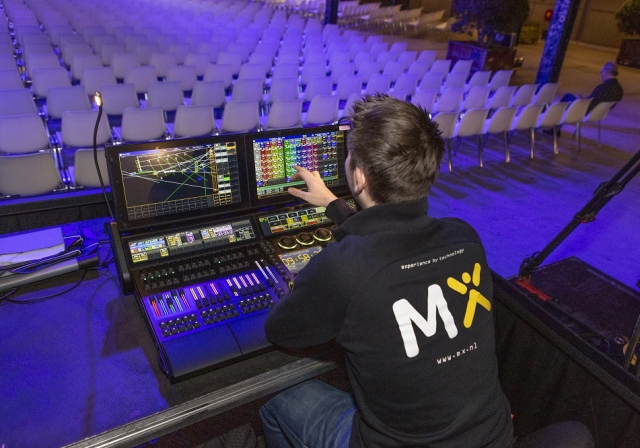 Reception
At the reception Mansveld Expotech took care of the truss construction to highlight the different stalls that were there. At a number of stands visitors were invited to experience the new developments of GoodHabitz. Light, trusses, screens and power points were connected for these stands.
Resources
For the GoodHabitz event, Mansveld Expotech realised:
LED screen of 10.5m by 6m consisting of 3 parts with different depths
2x 84" & 4x 65" monitor with all different outputs
Whole video direction
Entire light direction/show
Whole audio direction
Technique in the reception area/ drinks/ afterparty
2x breakout room with video, audio, lighting