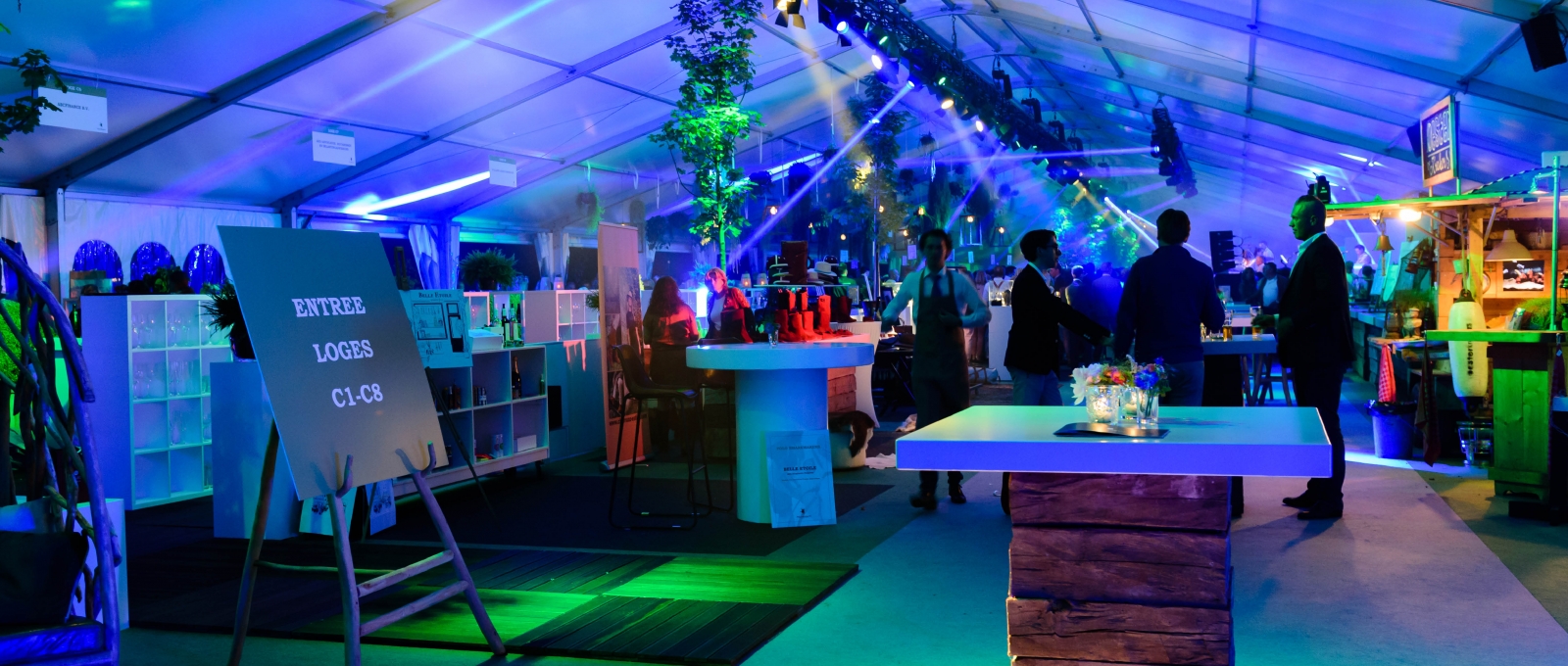 Unforgettable total experience of your event
When organizing an event, everyone thinks of the obvious. Why do we do it? Who do we invite? Where shall we keep it? What budget is available? And so on and so forth.
We make a planning, make appointments with colleagues and suppliers and work towards the event. What is technically possible to make an event an unforgettable experience is often unknown.
That's why we often don't think about it at the beginning of the project, because unknown makes unloved. Sometimes we spend some time and budget on it by the deadline, sometimes we don't think about it at all. It's a pity, because a technical plan that is considered in time is the icing on the cake for your event. Both in the total experience of the event and at rest in your planning in the run-up to your event.
What does that mean, technical support for an event?
Technique comes into play at every event. This is divided into three categories:
Light
Image
Sound
For an optimal total experience, it is important that these three things fit together seamlessly. We are occupied with dressing up events on a daily basis. Light, image and sound hold no secrets for us. We are happy to advise you about your possibilities and are your partner to whom you can always turn with questions. The sooner you involve us in your plans, the better we can respond to your wishes and the better you know where you stand at each stage.
In addition to the technical facilities on location, we also arrange the assembly and disassembly and support during the event if you wish.
Does my event have to have a minimum 'size'?
No, not at all. Whether you want to give a presentation for your staff at your own location, a congress at an external location for 250 people or a networking drink at a pop up location for a select group, there is a suitable decoration for every event.
In the field of technology, anything is possible. Don't immediately think that what you want is probably impossible. Or that it is difficult or involves high costs. Of course, the available budget plays a major role in what can ultimately be realised. There is often much more possible than you think. 
What budget should I take into account?
Unfortunately this question cannot be answered unequivocally. It is therefore wise to consult at an early stage. We will help you by translating your wishes into a financial proposal. In this way, the frameworks of the budget are also brought into focus. This may require several conversations, but in the end you know exactly where you stand. This calms down your project planning and prevents stress and extra costs during the build-up phase because all aspects have been considered beforehand.
Tip: ask a lot of questions
For us, technology is a daily business. We have a good idea of the possibilities and the associated costs. Don't worry if you don't. Indicate what your wishes are and ask a lot of questions about the consequences for the budget. We will then be able to advice you well. These kinds of conversations often reveal that much more is possible than you think. Often at lower costs, too.
What matters do I have to take care of myself?
This, too, depends entirely on the choices you make. You can only rent the equipment. Or you outsource everything to us. We take care of the installation, operation and dismantling. The latter may cost a little more money, but it certainly has its advantages:
More peace of mind in the run-up to your event because you can be sure that there are specialists working on the technology.
Faults or unforeseen matters that need to be solved immediately during the event can be outsourced to us. 
As an organiser you can keep yourself busy with other matters that need your attention last minute.
So the sky is really the limit when it comes to technical support for your event. By engaging us at an early stage, you will stretch your budget to the  max. You will benefit from our knowledge and expertise, know where you stand and save money because you can spend it more efficient and more effective.
This gives you peace of mind in the run-up to your event and allows you to focus on all the other things that need your attention while organizing your event.
Curious about what we can do for you?