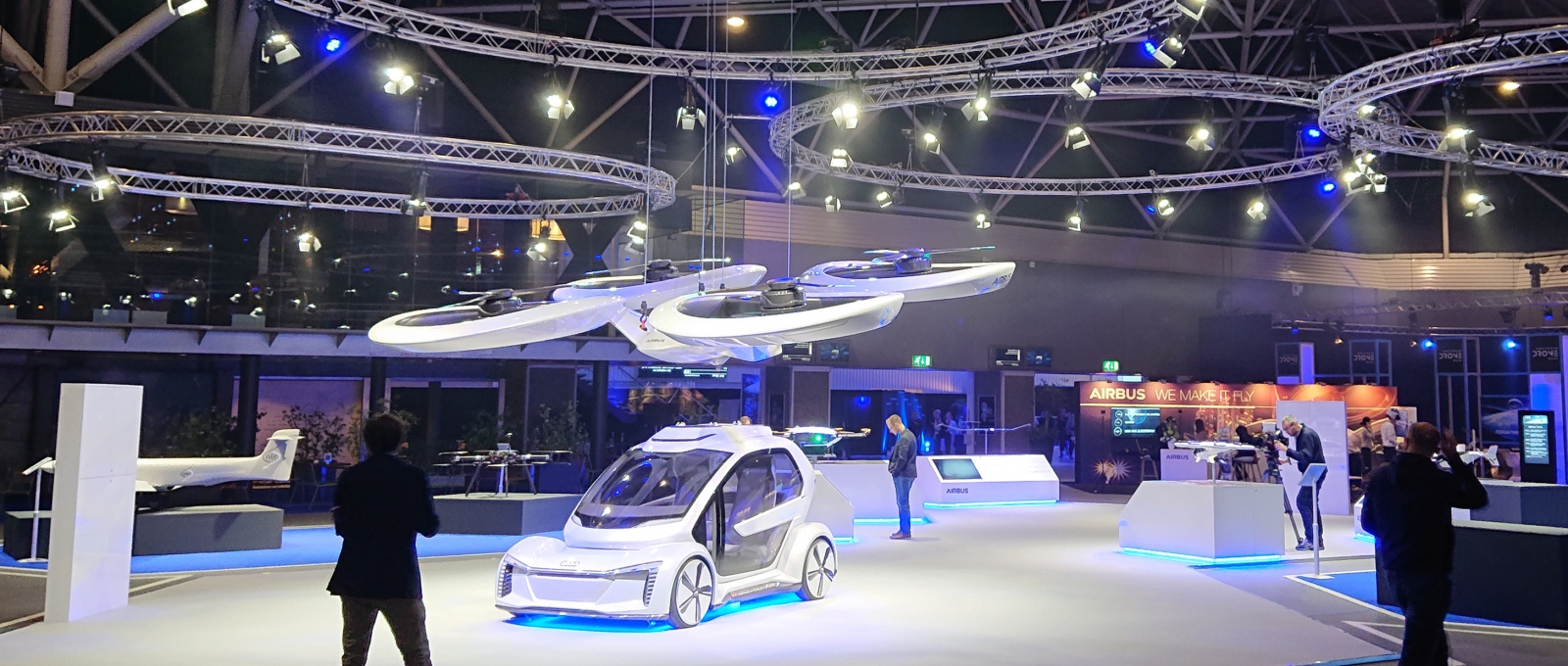 Exhibitions
In order to get the most out of your participation, a distinctive stand is required. The possibilities to achieve this with light, image and sound are endless. With our years of experience we know what the possibilities are and how you can make your exhibition a success.
Both inside and outside the Netherlands, we help our clients to distinguish themselves by means of technology at trade fairs so that they can make an unforgettable impression. Our colleagues are present during the assembly and disassembly of the fair and during the exhibition days to support our clients.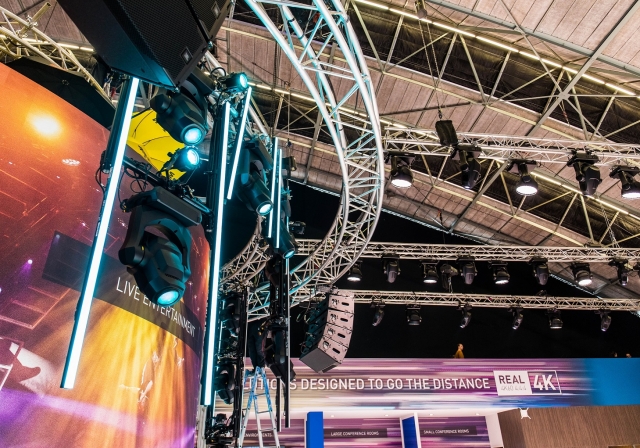 Truss
The use of truss systems at trade fairs has become indispensable. Entire stands are built with trusses or they are used for hanging lights, (LED) screens or cloths. Because of the specific tubular construction, they are ideally suited to make large spans that can also be relatively heavily loaded. 
Types of truss
There are different types of truss systems that can be used.
Triangular truss
Rectangular truss
Each system has its own characteristics, which make them more or less suitable for use for specific purposes. Truss constructions are also used above stands so that eye-catchers can be hung above the stand.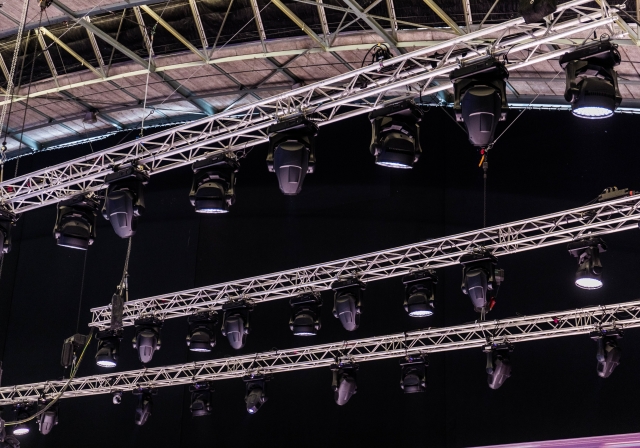 Lighting
It is well known that light plays an important role in our functioning and has an effect on our well-being. This also applies to your trade fair presentation. Light attracts people. With a good lighting plan, you can add the desired atmosphere to your stand, highlight products and add an experience for your stand visitors. In this way you place your stand in the spotlight and automatically attract visitors. 
We translate your wishes into a lighting plan that is tailored to your needs so that this contributes to the realization of your objectives.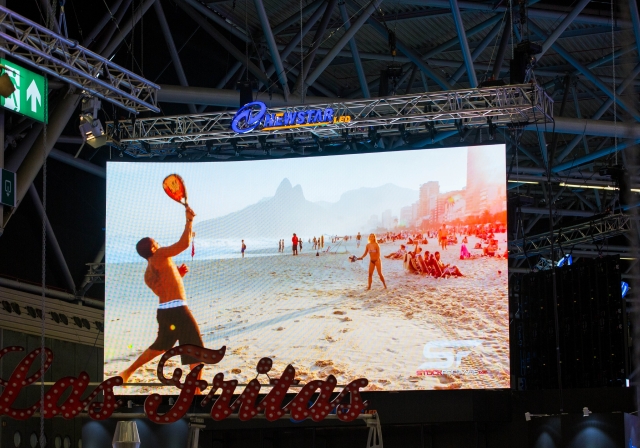 Audiovisual technology
With screens, touchscreens, beamers and video and LED walls you can present your message even better. The possibilities are endless. A good application of the various possibilities completes the trade show presentation and creates a wow effect on your stand.
Energy supply
Do you have a stand design and do you want to know what energy supply is needed for this? We will be happy to advise you on this. This includes a thorough electrical plan, including advice on your power needs and the technical possibilities. We ensure that everything is delivered properly and safely so that our clients can focus on their trade fair participation. 
Want to know more?
Get the most out of your participation with the help of Mansveld Expotech.